PRAKTISCHE FRAU PACKAGES & ANIMATION
German brands of cleaning agents and detergents are popular in our country unflagging popularity. People who reach for them notice that these products remove all kinds of dirt much better. Another advantage is fresh and long-lasting fragrance.

When designing the graphic design of powders and Praktische Frau washing gels, we focused on emphasizing that each out of three fragrance versions is unique and at the same time with extremely aromatic composition. Our task was also to create an animation presenting the new product.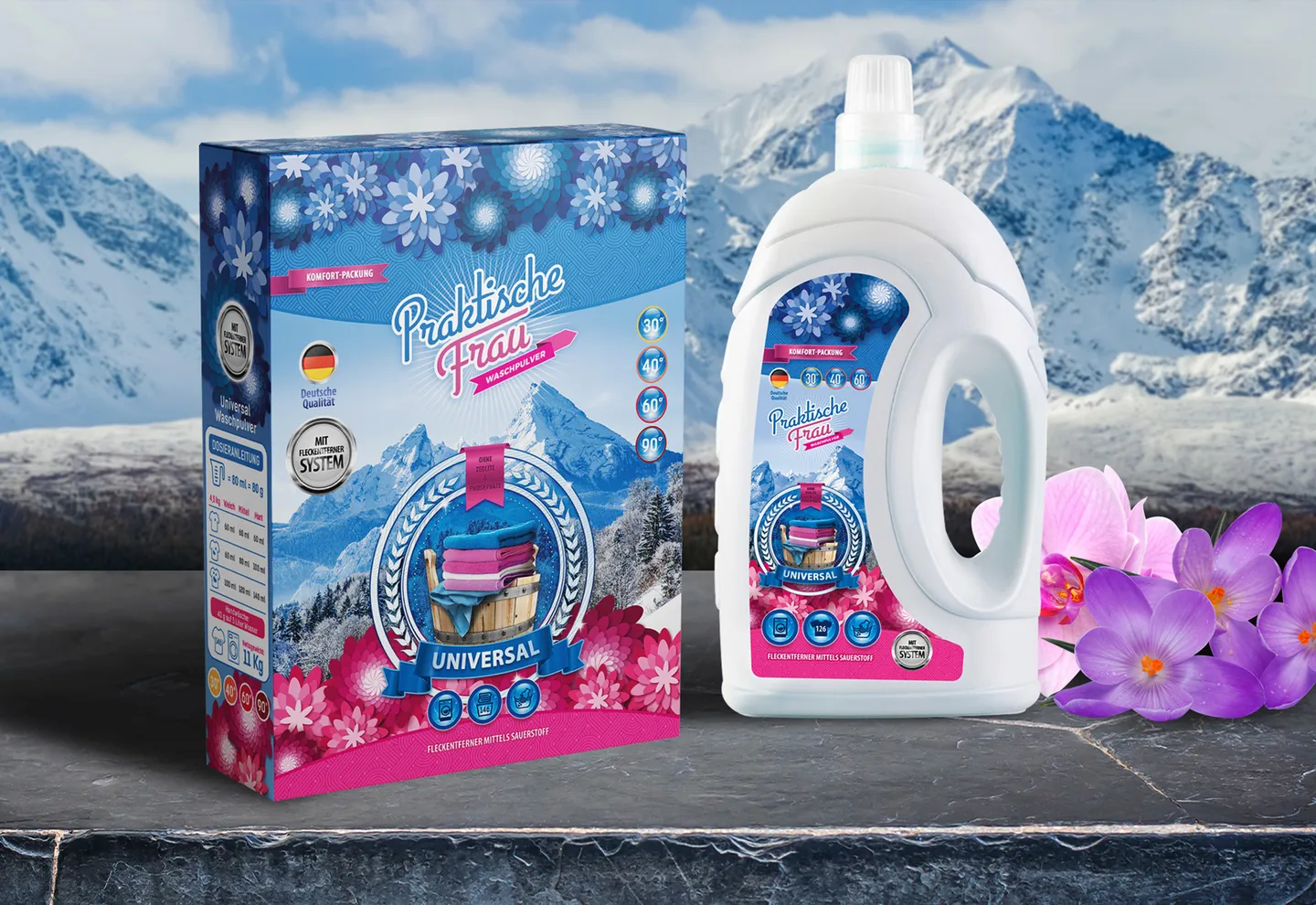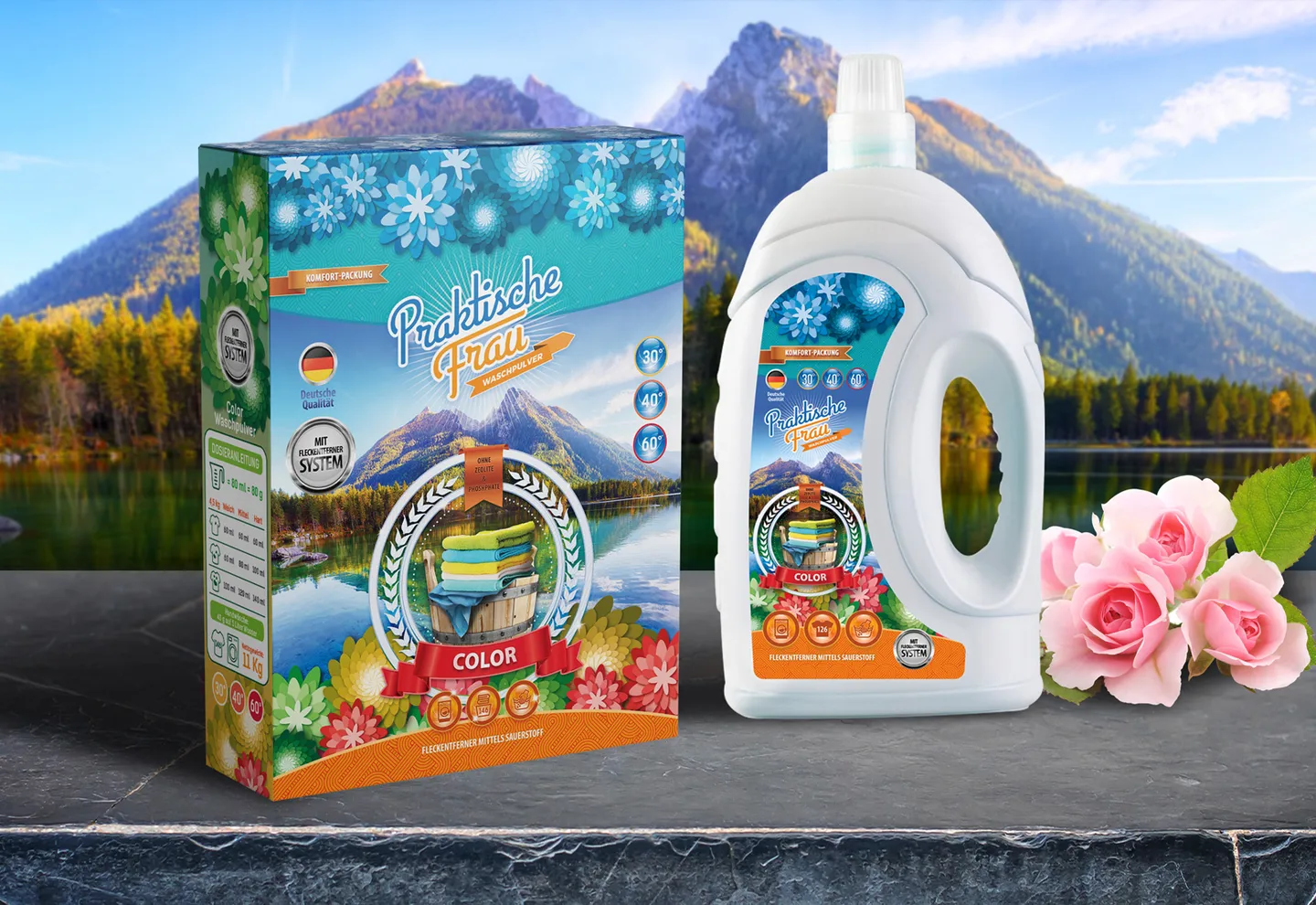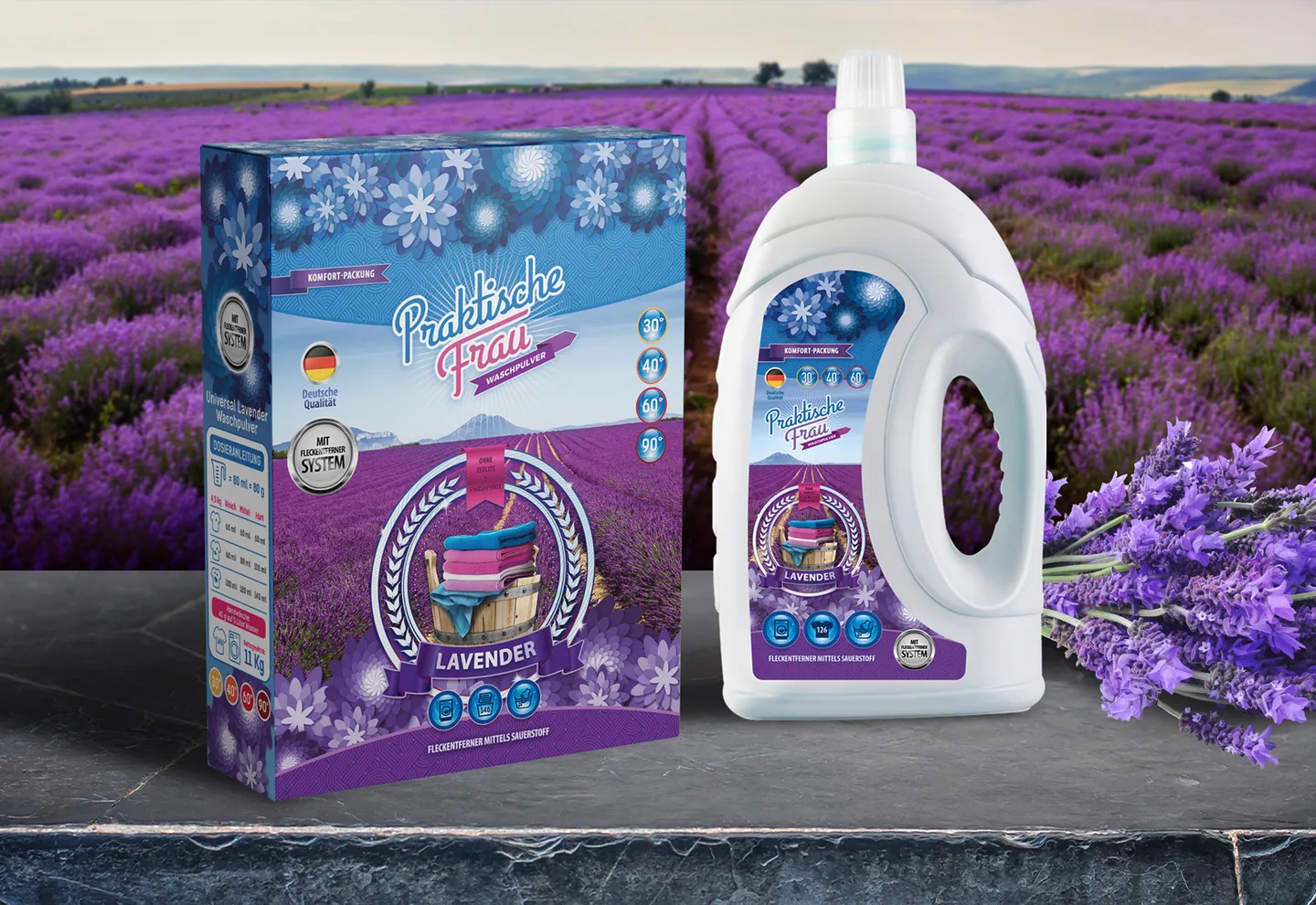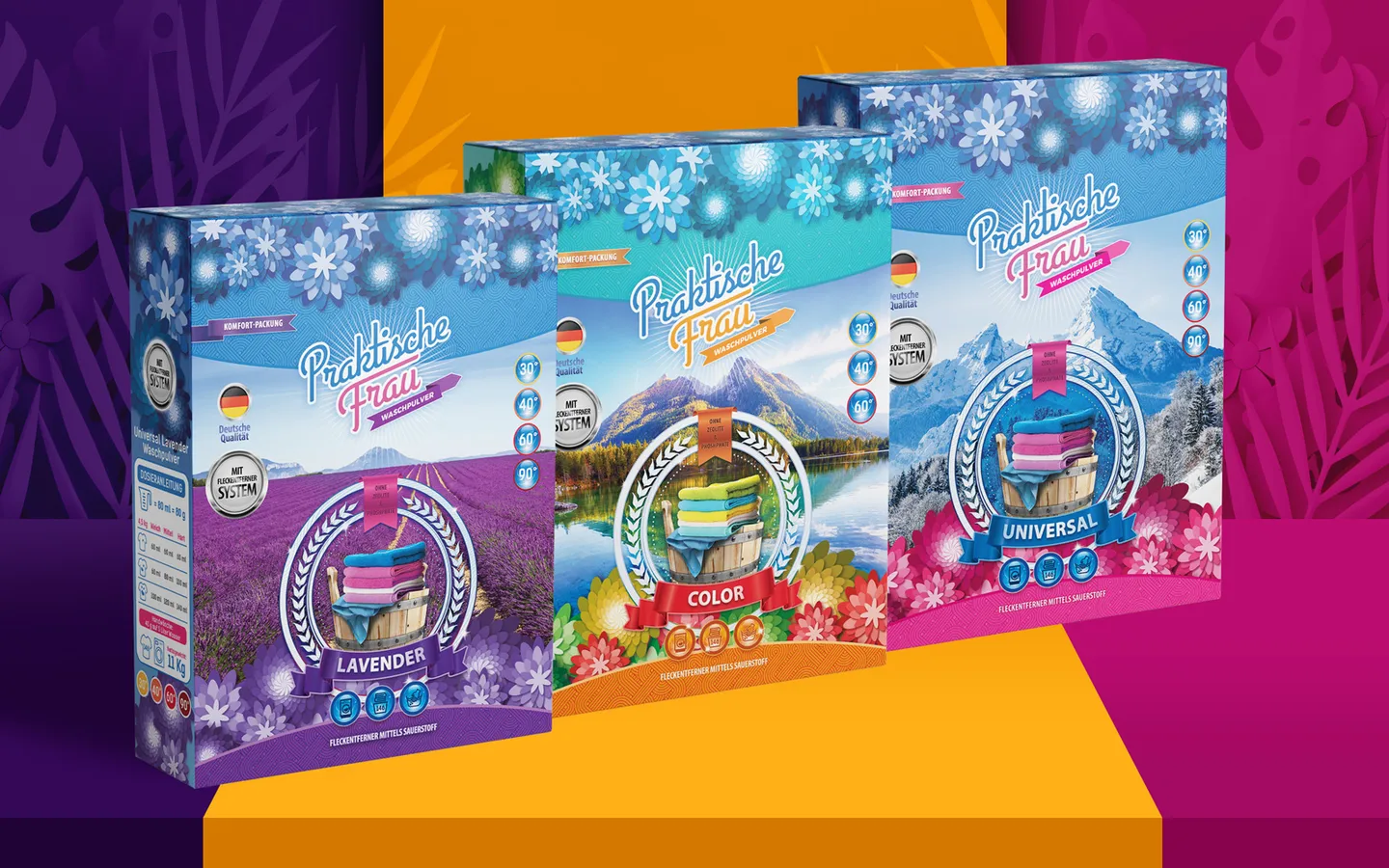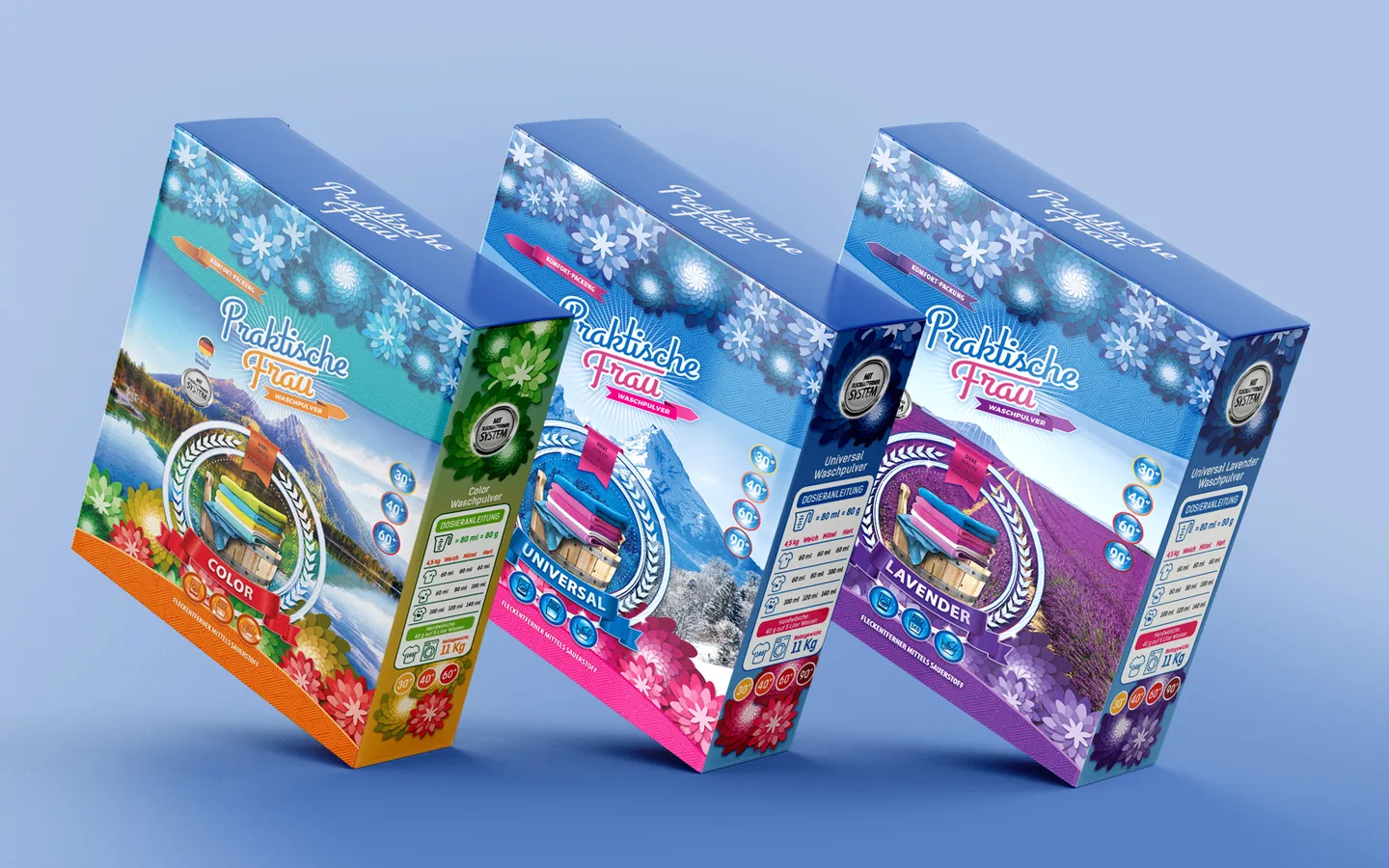 ---